①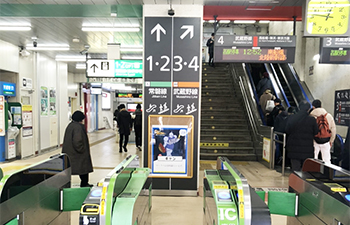 JR Musashino Line SHINMATSUDO is the nearest station.Exit the ticket gate and go right.
②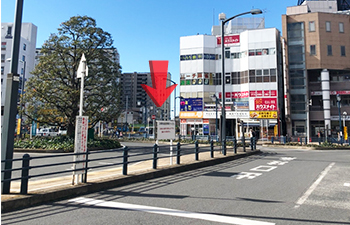 Go straight until you get to the white building (see the photo).
③
Go straight the road passing on the left side of the building.
④
Turn left at the first traffic light beyond the railroad crossing and the green bridge.
⑤
Go straight to the building on the right-hand side of the first traffic light. Our clinic is on the 4th floor in the building.